Classy sends you a donation receipt automatically to the email we have on file for you. You can always resend yourself a receipt using the steps below. This is helpful if you need to itemize your deductions at the end of the tax year.
Open your Supporter Page
Log in to your Classy account to access your Supporter Dashboard
Once logged in, you'll see the Organizations I'm Supporting list on the left
Select the Savory Institute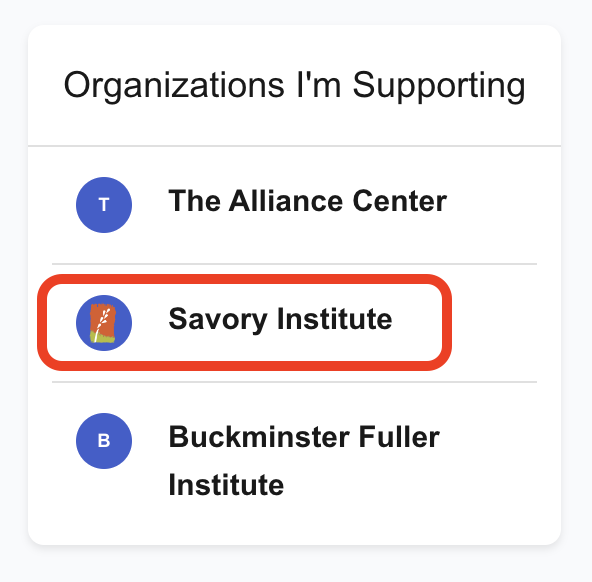 Scroll to Donations and Select 'Resend Receipt'
Find the Donations tab
Select Resend Receipt next to the donation you need a receipt for
This will send a receipt to the email you used to log in to your Classy account.

To send your receipt to a different email, select Settings in the top content block of the Supporter Page. This will open your Supporter Dashboard where you can update your email. Once updated, return to the Supporter Page and resend the receipt.